There isn't any other thing that creates a spectacular entry on your wedding other than the car or taxi you ride in. Wedding cars play a significant role in making magnificent arrivals and nothing can beat out the pleasure of traveling in a deluxe car.
Modern, classic or vintage
Modern cars are generally a new model of luxury limousines and vehicles such as Ferrari, Mercedes, and BMW. There are no set rules for selecting wedding cars however it just represents your style. Modern cars are best suitable for modern and casual weddings.
Classic cars tend to be iconic cars, which would be best suited if your wedding is a traditional one. Limousines and Bentley are the classic choices for marriage cars.
You can try out vintage cars also if your marriage reception is more of a traditional kind. Jaguar, Rolls Royce, and Aston Martin may exactly match what you are looking for.
Size of the car
The first thing you are required to do while organizing your wedding car is to recognize the number of cars you require. Determine whether the whole bridal party will be going to travel in a single car or using separate cars. Select the wedding vehicle, according to the number of people it will seat.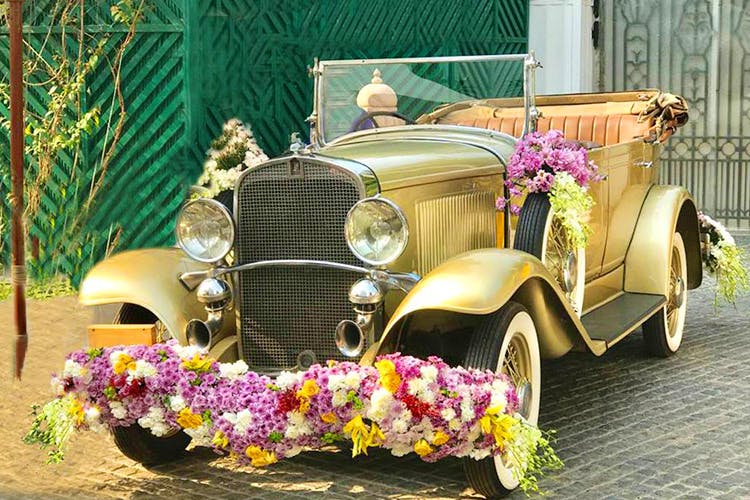 Reputation is a key
It is crucial to choose your wedding cars from reputed car companies. Research the wedding car providers in the city and hire a company with valuable experience in providing wedding car hire services.
Advance booking
Book your wedding car in advance. Last moment booking will cause you more money. Moreover, as later you approach the lesser options you will get because the best cars generally get rented quickly.
Get what you pay for
Opt for quality over the price. Don't just go for cheaper deals. Your cheaper deal will not give a good impression if it arrives dirty and with tons of scratches. Carefully examine the car, both from inside and outside, so that it doesn't possess any visible damages and wear and tear.
Selecting the right wedding car will take a lot of stress away from your wedding planning. This leaves a lasting impression on your guests. So be careful, while choosing the cars for your wedding.