As the world is totally aware about the severe damages carbon footprint has made on the planet, people try to choose everything as eco-friendly as possible. Even travelers look for ecofriendly accommodations. It doesn't matter if they travel for business or leisure. The hotel owners are also aware of the significance of sustainable tourism.
According to a survey, it was found that 62% of travelers consider environmental impact while selecting accommodation. They research meals, transportation, and hotels in specific areas to reduce their personal emissions.
Travelers feel empowered because they are the ones to pay for the stay, so eco-conscious fans can stay committed to sustainable tourism. They need to recognize what to prioritize and choose one of the best eco-resorts, so as to lower their carbon footprints.
How to choose an eco-friendly stay?
Choose central location
Transportation is a huge contributor to CO2 emissions, so choose an accommodation that is close to everything. Transportation costs also cut down, during vacation. Choose a hotel that allows walking to the majority of attractions in the city.
Choose carbon-neutral hotel
Gradually, zero-emission movement is building and now you can see several hoteliers following standard eco-friendly practices –
Use LEDs
Serve locally sourced menu
Recycle & linen reuse
Have a fleet of bicycles
Travelers are encouraged to buy carbon credits and offset their ecological footprints. The funds get delivered towards reforestation or wind farm projects.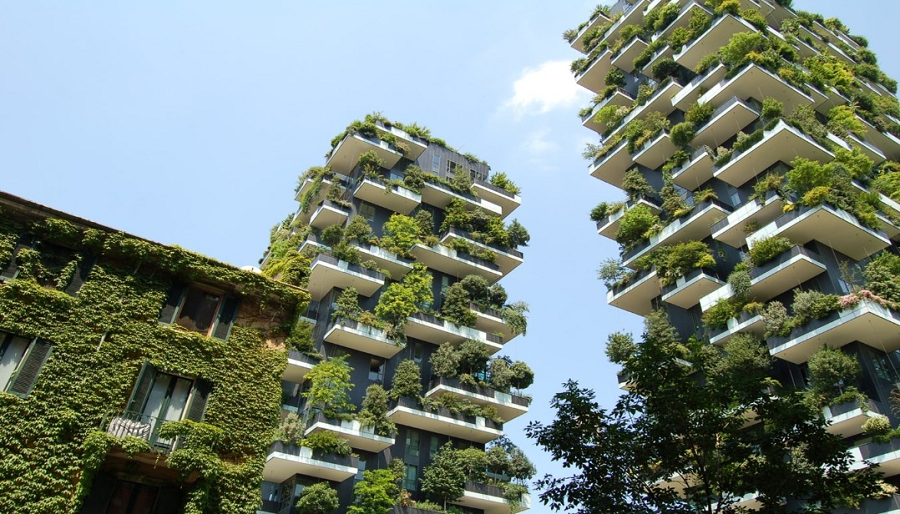 Watch for a green button
When you read reviews about popular eco-hotels, check for green credentials. Review and travel sites offer green rating services to hotels offering eco-friendly stay. Even read past customer reviews on their experience to ensure that the hotel is as per your expectations.
View the atmosphere
When you see the pictures of the resort note everything from paintings to landscaping to interiors. It will give you an idea of how much the hotel owner values nature. For example, you may notice sustainable material used around the hotel. Paintings will display lush green nature and the decorations will look natural, which indicates respect for the earth.
Book hotel that ditches car services
Travelers can ditch car services [heavy on CO2 release] because hotels offer complimentary shuttle service, bicycles, and public transit packages In this way, travelers don't need to shell their money but enjoy their vacation. The two-wheel trend is also inspiring, where guests can enjoy the adventurous off-beaten paths pedaling the countryside.
Check the hotel's menu
Some eco-conscious hoteliers have their own on-site garden from where the organic produce and herb for seasonal menu get obtained.