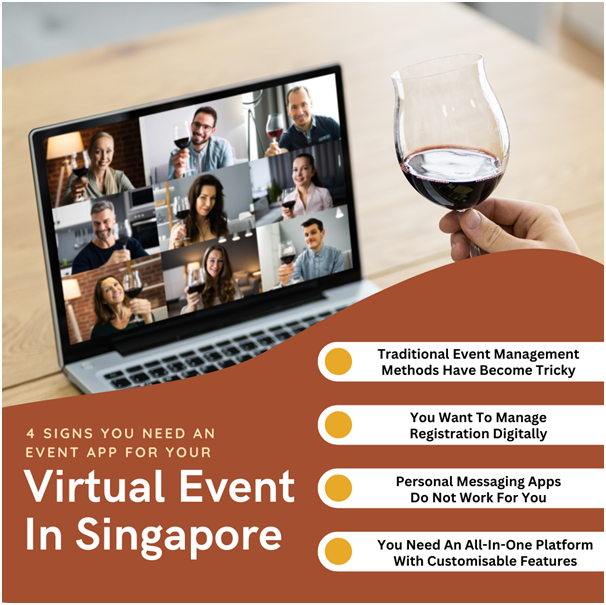 People had been throwing online events before the coronavirus pandemic troubled the world—but such gatherings became more prevalent when everyone spent almost two years inside their homes. But even though physical happenings are slowly returning, many believe that numerous individuals and institutions will still host a virtual event in Singapore now and then due to its efficiency and practicality.
If your job involves planning and preparing for digital gatherings, you will benefit from installing and using event management software. These programmes or applications can provide you with every tool, platform, or resource you need to host a successful online affair. Thanks to these apps, you can effortlessly manage and oversee your event through your phone, tablet, or laptop.
But if you are still unsure about using an event app to guarantee your virtual brand launch, seminar, or conference's success, here are the signs you should find, install, and use event management software:
1. Traditional Event Management Methods Have Become Tricky
Event management techniques change as technology improves. Now that we are in the digital age, many gatherings—specifically, online ones—call for virtual planning and preparation methods. Learning and using them can be tricky, but an event app can make your tasks easier.
2. You Want To Manage Registration Digitally
Since you will be hosting a virtual event in Singapore, it is only natural to hold your registration digitally. While you can use platforms like Google Forms to help your participants confirm their presence at the gathering, using event management software means having a dedicated app for effortlessly collecting, organising, and storing registration forms or responses you receive.
3. Personal Messaging Apps Do Not Work For You
Constant communication between organisers, vendors, and speakers or performers is crucial to a gathering's success. You can use messaging applications like Facebook Messenger, WhatsApp, or Telegram to talk to anyone involved in your virtual affair—but an event app will allow you to communicate with them more efficiently and comfortably.
4. You Need An All-In-One Platform With Customisable Features
Everyone wants to use a single application and avoid switching to other platforms to perform their event-related duties. Fortunately, an integrated event management platform has almost everything you need to plan and oversee your digital gatherings to keep you from transferring from one software to another.
Are you hosting a virtual event in Singapore soon? Let Evention's event app help you plan and manage it! Visit their website to learn more about their all-in-one platform with dedicated features for event planners like you.